Price

RM2,959.00

Product SKU
3M-HCD-2
Brand
3M
Size (L x W x H)
48 cm x 29 cm x 50 cm
Availability
1
Quantity
Description
Highlight
Tested & Certified by NSF/ANSI Standard 42 and 53
Easy change cartridge in less than 10 seconds
Inhibits Bacteria ( Special blend media inhibit bacteria growth in the filter media)
Instant Boiling ( Every cup of hot water is freshly boiled with less then 1.5minutes)
UV lamp ( Deactive both viruses and bacteria)
No more scaling ( Reduce scale formation on heating pan for consistent boiling performance)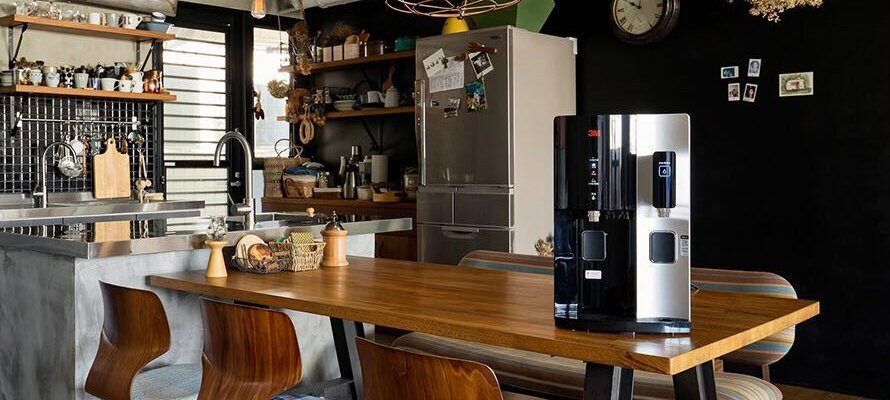 As a leader in the water filtration industry, 3M know that having cleaner, clearer better-tasting water is only half the battle. It is just as important that the water filter you have at home provides convenience and confidence with a classy touch to suit your home.
Apart from the advanced filtration technology, here are 4 more resons why you should be choosing 3M HCD-2 Hot Cold Room Filtered Water Dispenser.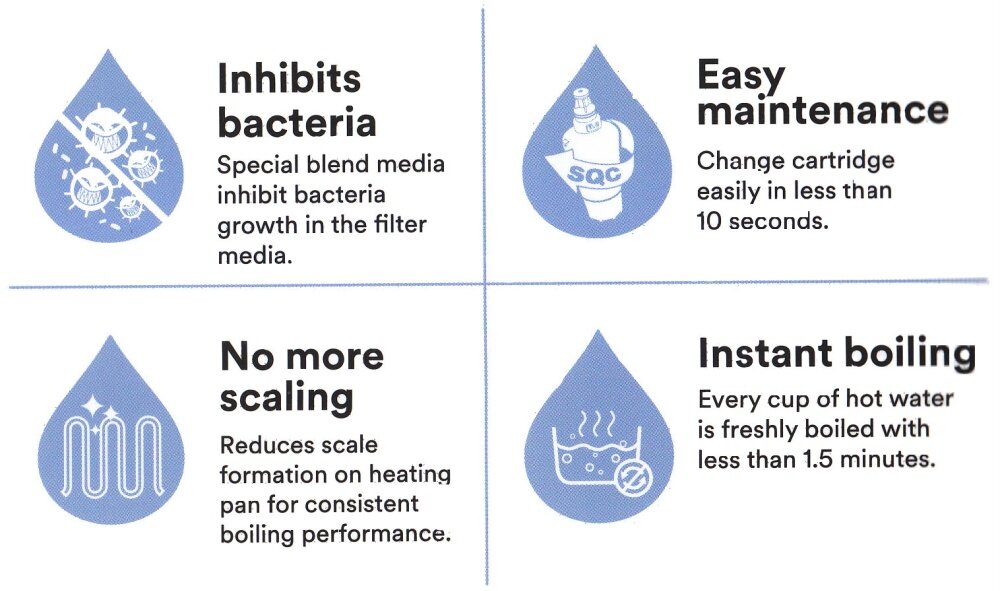 Specification
Removal Capabilities:

Up to 99.95% waterborne cysts - Cryptosporidium & Gardia Cyst
Lead, Benzene, Toxaphene, P-Dichlorobenzene (Tested in accordance with *NSF Standard 53)
Chlorine tested & odor (Tested in accordance with NSF Standard 42)

Micron Rating: 0.5 micron
Filtration Capacity: 4000 liters**
Flow Rate: 2 liters per minute
Storage Tank:

Total Storage Tank Capacity: 8.2 liters
Room Temperature Water: 4.6 liters
Cold Water: 3.0 liters
Hot Water: 0.6 liters

Dimension: 290mm (W) x 494mm (H) x 474mm (D)
Colour: Black
Net Weight: 17.7kg
*NSF International is an independent lab that ensures drinking water treatment systems meet strict public health and safety standards.
**Change the disposable filter cartridge every six (6) months or sooner if you observe a noticeable reduction in water flow rate.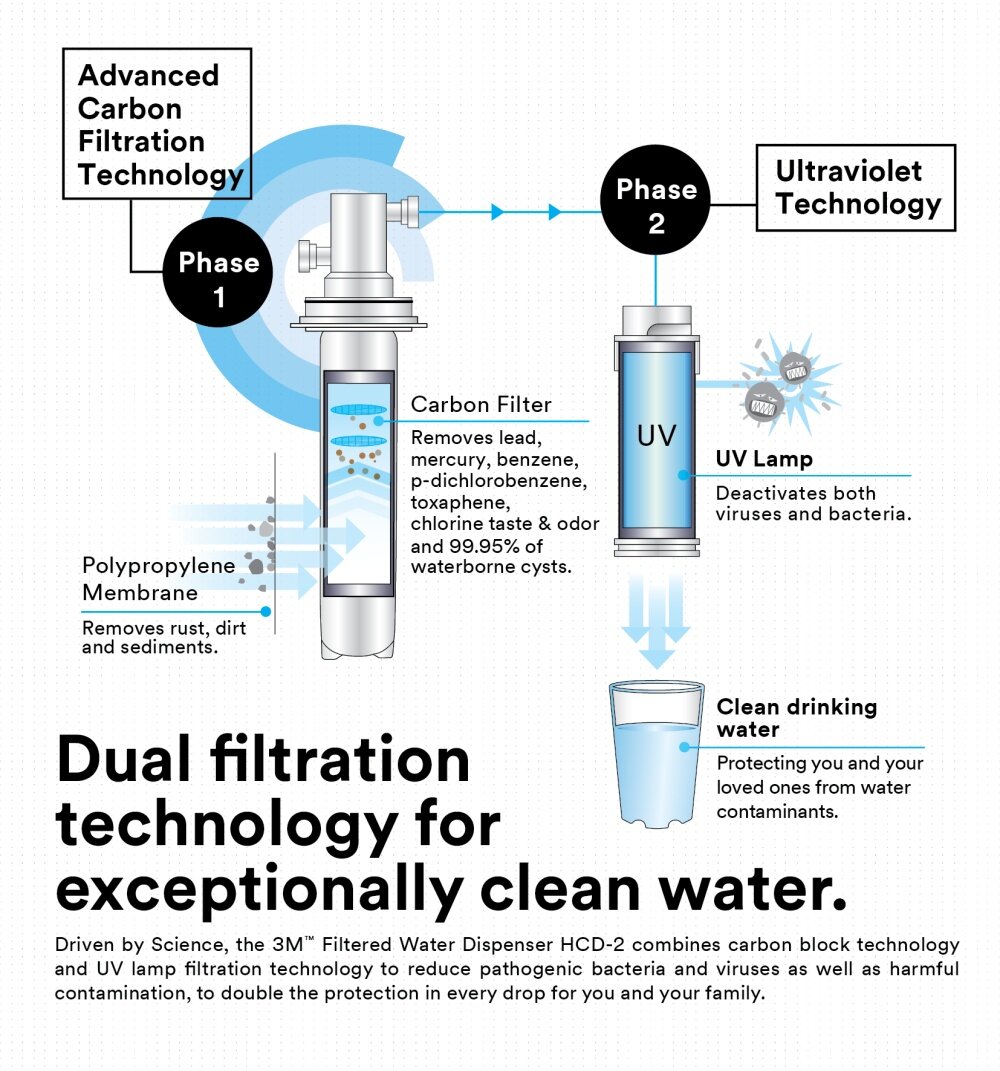 What's in the box
1 x3M HCD-2 Filtered Water Dispenser