Crest 22 pcs Hand tools Set
Price

RM88.00

Product SKU
Crest 22PCS Hand tools Set
Brand
Crest
Size (L x W x H)
35 cm x 24 cm x 7.5 cm
Availability
Description
Highlight
Easy to bring anywhere
Portable
Comes with full set for home tools set
Suitable box for keep hand tools properly and tidy
Included:3x diferrent pliers, 1 x adjustable wrench, 1x claw hammer, 4x srewdriver, 1x scissor, 1x mini saw, 1x electric test pen ,1x 1m tape measure in one kit box, 6x precision screwdriver, 1x PVC Insulting Tape, 1x torchlight
Comes with good packaging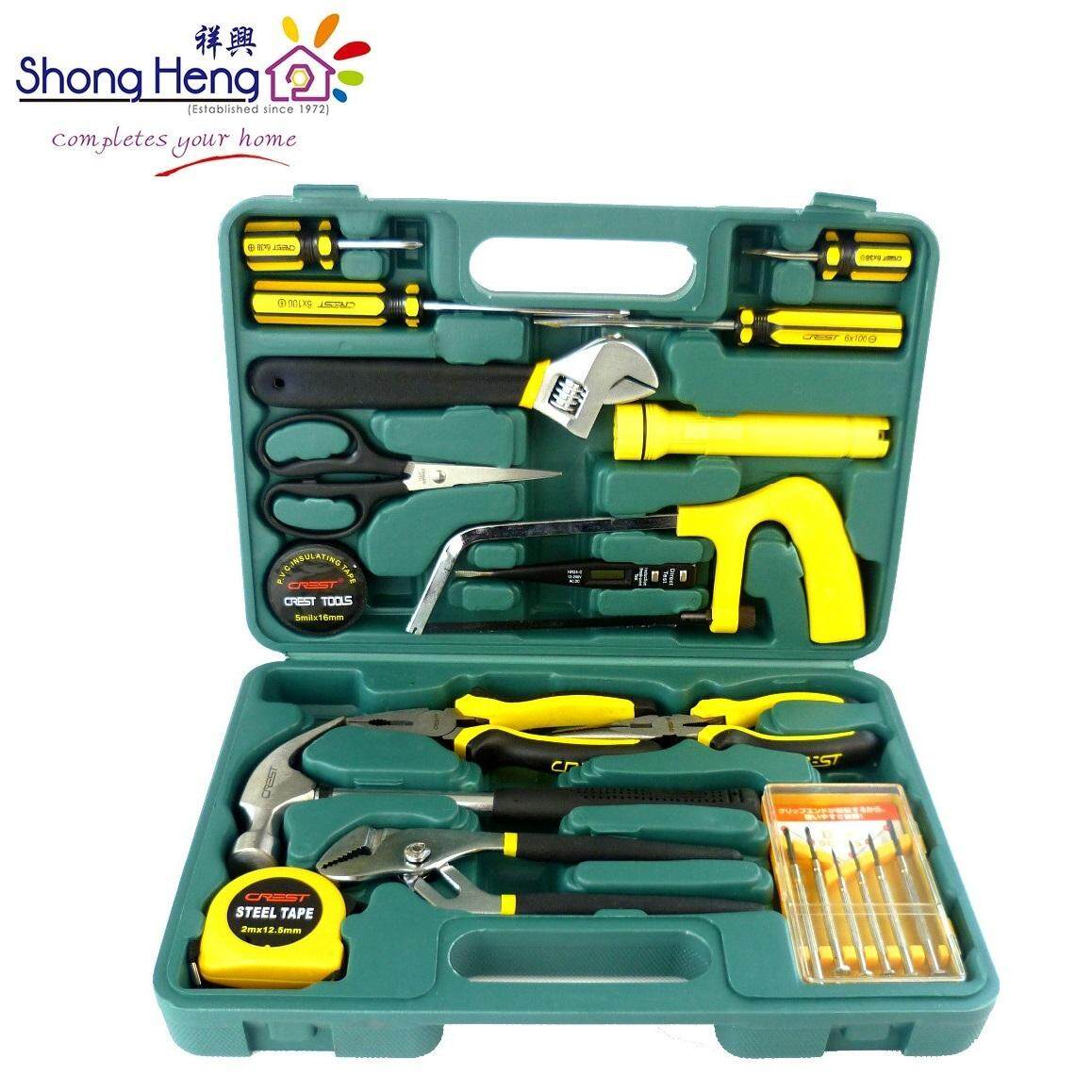 Benefits:
1. Collect the combination 3x diferrent pliers, 1 x adjustable wrench, 1x claw hammer, 4x srewdriver, 1x scissor, 1x mini saw, 1x electric test pen ,1x  1m tape measure in one kit box, 6x precision screwdriver, 1x PVC Insulting Tape, it is a great vital household tool.
2. Fit for repairing and maintaining door and window, drawers, kitchen, washroom, lamps and lanterns, household appliances, motor vehicle, and so on.
3. An ideal functional tool for our life, meet our different demand and solve many problem in repairing for our daily life.
Highlights:
Easy to bring anywhere
Portable
Comes with full set for home tools set
Suitable box for keep hand tools properly and tidy 
Included:3x diferrent pliers, 1 x adjustable wrench, 1x claw hammer, 4x srewdriver, 1x scissor, 1x mini saw, 1x electric test pen ,1x  1m tape measure in one kit box, 6x precision screwdriver, 1x PVC Insulting Tape, 1x torchlight
Comes with good packaging
What's in the box
1 x Crest 22 pcs Hand tools Set