Price

RM199.00

Product SKU
PORTABLE BBQ Set -KL16014
Brand
OEM
Size (L x W x H)
55 cm x 19 cm x 34 cm
Availability
2
Quantity
Description
Highlight
Easy To Carry
Ideal For Picnic And Camping
Material: Stainless steel
Durable
Stable
Easy to use and cleaning
New design for family
Use charcoal
Dimension (LxWxH) : (84x36x71)cm
Folding four stand for mobility
Perfect for your barbecue needs, get this PORTABLE BBQ Set -KL16014. With its lightweight and compact feature makes it great to bring along wherever you go. It is a definite steal for those looking for functionality and practicality, as well as simplicity in design.
Function
Grill delicious, juicy, succulent beef, chicken or lamb. Not a beef lover? How about eating grilled fish, squid, shrimp all to your heart's content. Even if you're a vegetarian, you can still use this barbeque set for delightful, tasty grilled veggies like carrots and capsicum. Choose from two different surfaces for your desired type of grilling and frying. One of the best things about it is that it has two separate removable grills so you can choose whether to cook on the food grade stainless steel grill or the full stainless steel plate for grilling and frying. Certainly a great buy!
 
Style feat Function
The stainless steel material makes it durable, sturdy, long lasting and stylish too! Its easy to dismantle and compact feature makes it easy to store as well as transport even for a weekend picnic getaway at the riverside or the beach. It is even ideal for slippery surfaces with its rubber base for more grip.

Get this PORTABLE BBQ Set -KL16014 for delicious, healthy grilling.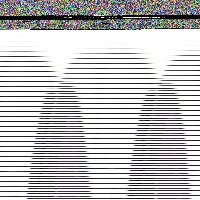 COOL TOUCH HANDLE
Get a firm grip on your grill lid, while protecting your hands and fingers from the heat.
Product Features:
Easy To Carry
Ideal For Picnic And Camping
Material: Stainless steel
Durable
Stable 
Easy to use and cleaning
New design for family
Use charcoal
Dimension (LxWxH) : (84x36x71)cm
Folding four stand for mobility
What's in the box
<p>1 x PORTABLE BBQ Set -KL16014</p>